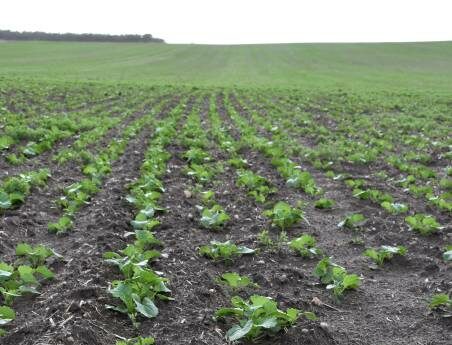 It's amazing what a little rain can do.
Like many of you, we have been working frantically over the past few weeks to get a crop in. The pressure is on to make the most of the few millimetres of rain that fell in the Manildra area. If that's not enough, we are all trying to keep the mice away from the seed and the stockfeed, which is practically a full time job in itself.
It's interesting if you think about the process around sowing. For many farmers, it is an extremely well planned process, just waiting on that one final ingredient – rain.
As I am also running the MBC business, I have to make sure I am super organised. The paddocks have been sprayed or burned ready for sowing. All the equipment has been checked and serviced. Fertiliser and seed have been purchased and are on site.
It's an exciting and busy time of year. The relief that the seed is in the ground is palpable. We've done everything we can and now we just have to hope the rain comes again.
But how many farmers apply such energy and effort into planning for their business in general. We are very good at identifying a cropping opportunity but probably don't apply the same focus or process to other parts of our business, or our business as a whole.
There are some farmers who do, but many don't.
If we all took the time to take a step back from the day to day, and look at the big picture, how much better would we be? Being informed, organised and planned enables us to make the most of opportunities when they present themselves, both in business and personally
We all know that rainfall is unpredictable and we have to be ready to seize the opportunity. But there are a number of other uncertainties that we can also prepare for in order to maximise opportunities.
For some, uncertainty in business creates apprehension or even fear. However, if you are aware and informed about your business, some uncertainty can be seen as an opportunity.
Some examples of this include stock prices, property prices, interest rates or labour shortages.
As farmers we are very good at making sure we are ready to make the most of rain. But why should we stop there? With a good understanding of your business, and a little time and effort, there are many other opportunities that we as a farming community can profit from.
Think big picture ………uncertainty creates opportunity.
If you would like some assistance in understanding your farming business and planning to maximise future opportunities, please get in touch with the MBC agri team.
Email mbco@mbco.com.au to ensure you have a plan in place and are ready to start a new financial year